Here we will look at one of many good weightlifting cages that are sold. These are needed for all gyms so you can properly do exercises like bench press or squats. Here we explain some basics  and hope to assist you in deciding on what may be best for you concerning your goals for strength training.
Brand: Titan
Product: x-2 Power Rack
Here is a general description of parts to a basic squat rack or cage that you should know when looking to purchase one.
Frame: Basic structure of the product, and you should look at the dimensions of the frame concerning its height especially when comparing it to where you would be using it in your home.
Support Bar: Bar which goes on the inside of a cage between the frame. This is what catches the bar if it is dropped.
J-hooks: These are the hooks that are used either on the inside or outside of the frame to rest the barbell on when you are not using it.
Spotters arm: This is the part of a rack that the weight is under when you step back if you are doing a squat outside of the cage. These are more for a basic squat rack and play the same part as a support bar in a cage.
Here are answers some questions that anyone would probably ask when thinking of purchasing a squat rack or cage.
Product: Titan X-2 Power Rack
Pros
This cage can be bolted to the floor for extra support
Has a total weight capacity of 3,000 pounds.
Concerning the bar width, this rack will fit anything from 48 inches and up.
The J hooks will fit any hole. It also has a 2-inch frame which means that any additional j hooks needed can be purchased through any retailer.
The J hooks are also padded which will decrease the chances of your bar being damaged.
Two Safety bars and pull up bars are included
Four plate storage hooks are included on the outside of the frame.
There is an option of either 78 or 87 inches in height to choose from.
No spotter bars are needed for this cage
A 3 year protection plan is also offered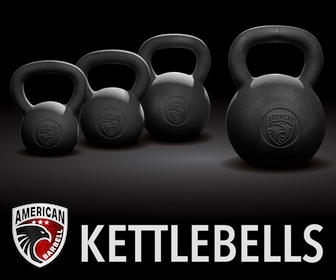 Cons
A lat pull down addition is available as an ad on, but it costs extra
The dip bar attachments are not included and are extra
One of the main concerns is the shipping of the product.
Comes in two separate boxes which may delay receiving the product and putting it together.
Plates or a bench are not included
There are many factors you should consider when looking at a good cage or squat rack to buy for any home gym. If you are just starting out in designing your home gym and need a basic piece of equipment that will withstand a great amount of weight, this rack may be a good choice. The only negative factors that I would have with this piece of equipment would be the additional parts and accessories. The extra costs of the lat pull down aspect is to be expected, and you should be able to find additional pieces such as j hooks at other retailers. Overall if you are a beginner or advanced lifter and starting a home gym, this cage is a good investment for long term use.